Our Satisfied Customers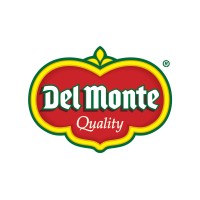 Del Monte Foods, Inc.
"In June of 2014 we installed three Bear Label machines for our 300 can label lines. These were used machines that that we picked up from a plant consolidation. The labelers sat around for almost two years on a pallet. We threw them in the back of a truck, and for a very reasonable price, had Bear label machine go through the machines. They cleaned up the parts they could save and replace the parts that were gone.
We installed them in June of 2014 year and had our highest through put of labeled 300 cans in one season to date. Bear came on site for start-up and helped with training our operators and mechanics. Anytime there was something we missed they were available by phone to help us work through the issues.
In February of 2015 we decided to go with Bear Label machine to replace our 2008 Burt #10 labeler that was not meeting performance expectations. Our biggest challenges were not only the capacity to label 216 #10 cans per minute; we also needed a reliable and easy to maintain label reloading capability. Our previous machines re-loader was inconsistent and difficult for seasonal operators to pick up. With our new #10 Bear Labeler it is done with the push of a single button.
The new #10 Bear Labeler only took us two days to install and get up and running to full speed. Our through put went up on day 1 by 27%. Once we eliminate a few upstream and downstream bottle necks, we finally achieved our AOP goals of 12,000 #10 cases per shift.
Bear label machine with their dependable, simple, easy to maintain equipment and quick response service and parts has been a big win for us here at Del Monte Foods Inc. in Modesto, CA."

-Nicholas Arata III
Del Monte Foods Inc.

Morgan Foods, Inc.
"Bear label machines are much more user-friendly than the other brands we have used. About ten years ago our business increased and at the same time we were retiring older operators and hiring new employees to replace them. We were having a hard time training the new employees to operate the label machines. We purchased our first Bear label machine and found it much easier to train our new operators to label our products with the quality and quantity necessary to meet customer needs. We have since replaced all our label machines with Bear machines. For the last ten years we have enjoyed minimum maintenance downtime, and increased production using the Bear label machines. We would rely on Bear Label Machine for any future label machine needs."


-Bill Croushore
Wareroom Maintenance Supervisor
Morgan Foods, Inc.

McCall Farms
"We changed exsclusively to Bear Labelers in 2013 from Burt. These labelers are great we have 15 that we currently use. You cannot go wrong with a Bear labeler. The great thing about these machines is the ease of operation and it cuts the amount of time it takes to train operator in half,with not as many adjustments as other machines it's easy to troubleshoot and easy to maintain. These are great machines and I would recommend any company that is looking to upgrade label machines to go with Bear. The customer service is as important to me as the machine itself, everyone at Bear is always willing and able to help with any issue that arises. Darel and Brandon can usually fix any issue over the phone that you may have and Michelle is very knowledgable with parts and part numbers. The team at Bear is great!"


-Roy Cook
Director of Packaging operations
McCall Farms, INC
Effingham SC

Red V Foods
"We needed a can labelling unit that would be able to fit our needs. After seeing the Bear Label Machine in action, we were impressed and placed an order almost immediately. The most convincing reason we chose a Bear Label machine is its scalability. We can run the machine with minimum quantity orders, but have the assurance that when our volume increases, the Bear Label Machine can scale up as well."


-Plant Manager
Red V Foods Corp.
1665 Heraeus Blvd.
Buford, GA 30518
Some of the outstanding companies using Bear Roll-Through Labeling Machines include:
Allen Canning Company
Amy's Kitchen
APL Logistics
Bush Brothers & Company
Bell Carter Olive Company
Con Agra Foods
Campbell Soup Company
Del Monte Foods
DLM Foods
Faribault Foods
Florida Natural Growers
Garden City Cannery
Hills Pet Nutrition
Hunt Wesson Foods
LDS Idaho Falls Cannery
Kroger Company
Lindon Cannery
Lakeside Foods
Lucky's Food
Murray Canning
NBTY
New Era Canning
Norpac Foods, Inc.

Ocean Spray Cranberries
Ogden Utah Cannery LDS
Pacific Coast Producers
Red Gold Foods
Ross Labs
Sabormex
Simmons Allied Pet Food
Sacramento Cannery LDS
Seneca Foods
S.E.W. Friel
Signature Fruit Company
Silver Springs Citrus
SnoKist Growers
Texas Citrus Exchange
Tony Downs Foods
Teasdale Foods
Advanced Food Products
Aconcagua Foods
Sager Creek Vegetable Company
Austral Group
Bay Valley Foods
Burnette Foods
Burnham & Morrill

Conservas Del Norte
Conservera Pentzke
Goya Foods
Heinz USA
Herdez
Hirzel Canning
Hormel Foods
I.H.F.P. Inc.
Jackson-Mitchell
Kent LDS Cannery
McCall Farms
Mesa Cannery LDS
Miramar Fruit Trading
Morgan Foods
Olsen's Packaging
Ottawa Foods
Perfection Foods
Pesquera Del Norte
Pflug Packaging
Santini Foods, Inc. Sara Lee
See's Candy
Tradewind Foods
Our mission at Bear Label Machine is to provide you with the highest quality and most dependable high-speed can labeling machine available. We design and test our can labeling equipment constantly to improve and add features that enhance performance and safety. This dedication to excellence is what makes the Bear XS-400 #10 and Bear XS-1250 the best label machines on the market.

When low cost and reliable performance are important to your company, the BEAR XS-400 #10 and BEAR XS-1250 roll-through can labeling machines are the clear and secure choice.